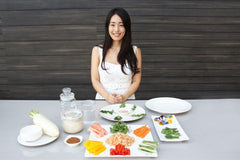 Learn how to make healthy pickled radish from
Jimin, Korean Yoga Instructor at Willow Stream Spa.
 A popular staple in Korean cuisine, this dish that is packed with a plethora of nutrients such as vitamin C, folate, potassium, and copper.
Ingredients for Pickled Radish - Sweet & Sour 쌈무 (Ssammu)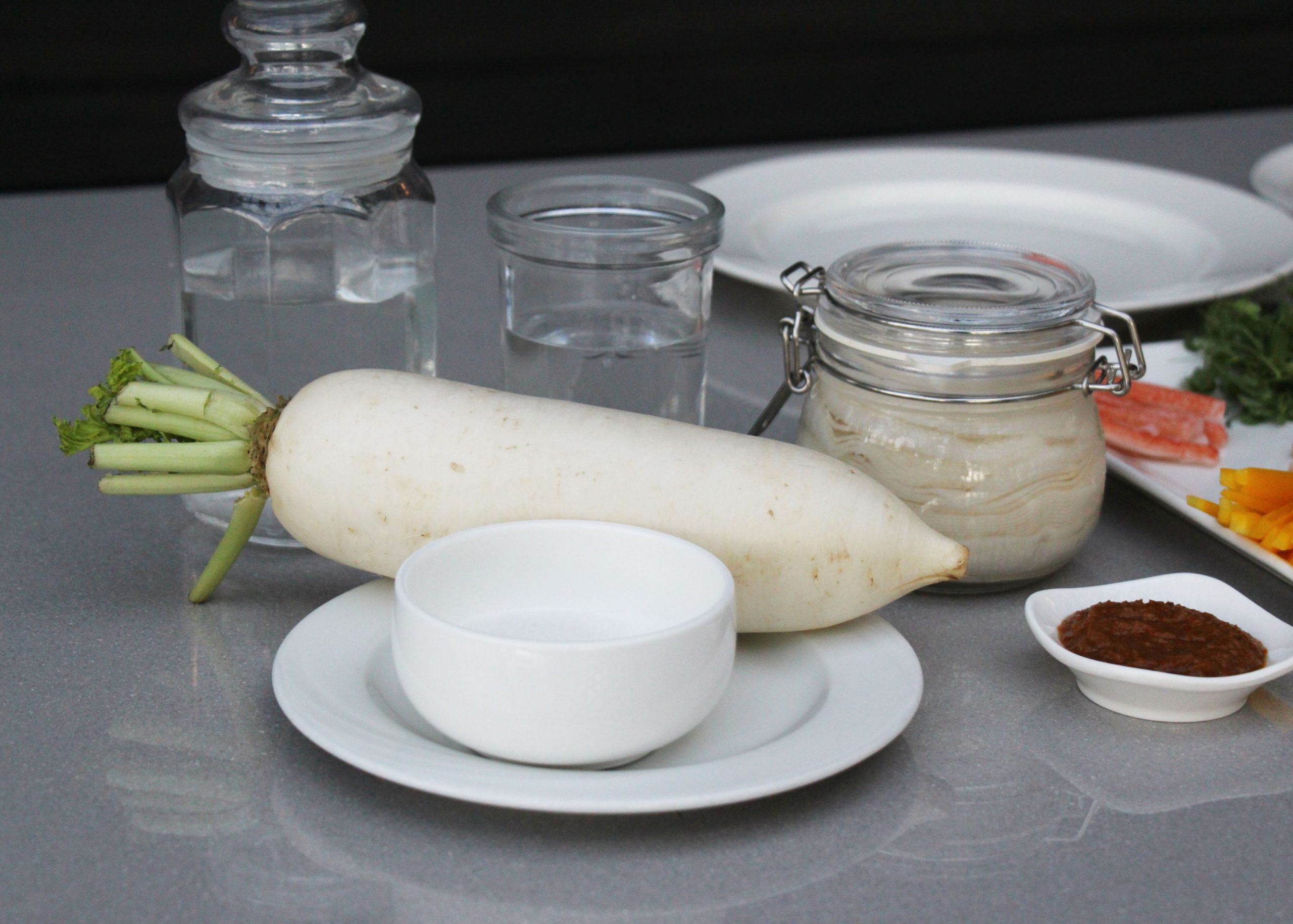 1. 1 Radish (900g)
2. 500ml of Water
3. 250ml of Sugar (Adjust to taste)
4. 250ml of Vinegar
5. Glass Jar
Method:
1. Slice the radish into thin slices.
2. Boil 500ml of water and add 250ml sugar and 250ml vinegar into the boiling water.
3. Pour the boiled water into a glass jar that contains the sliced radish.
4. Marinate and keep it in the fridge for 2 days.
Ingredients for Korean Pickled Radish Wrap: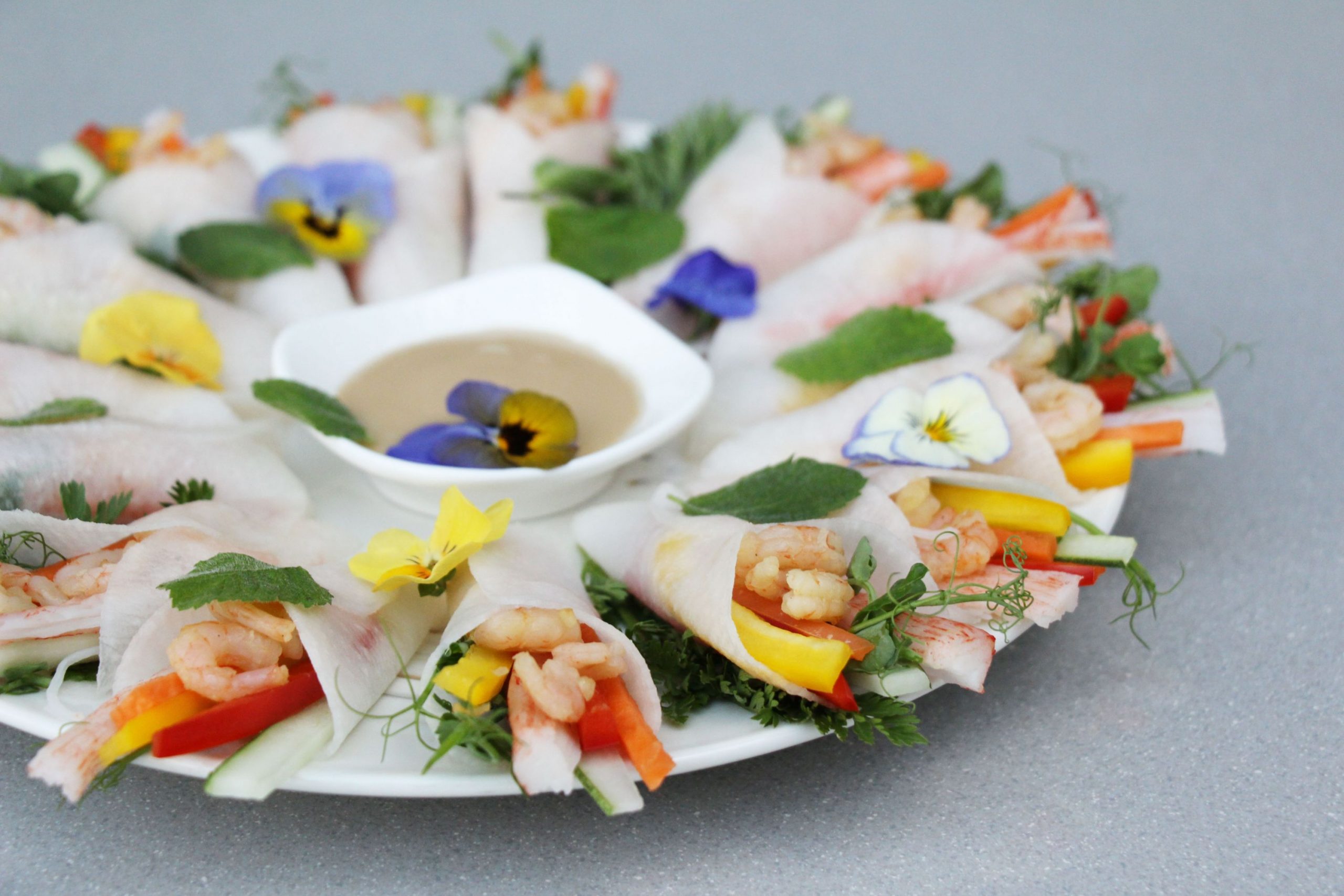 1. Pickled Radish (Available in Supermarkets)
2. Medium Yellow Bell Pepper
3. Medium Red Bell Pepper
4. Medium Carrot
5. Crab Sticks
6. Pan-fried Shrimps / Roasted Duck / Chicken Breast / Beef Steak
7. Honey Mustard Sauce / Peanut Sauce 8. Snow Pea Sprouts / Radish Sprouts
Method:
1. Cut and prepare all your raw vegetables into thin slices.
2. Pan fry shrimps with garlic.
3. Place a bit of each prepared ingredients onto the radish.
4. Fold the radish gently to make an open ended wrap. Repeat this with remaining ingredients.
5. Serve on a plate with dipping sauce.